Freestyle Basketball Show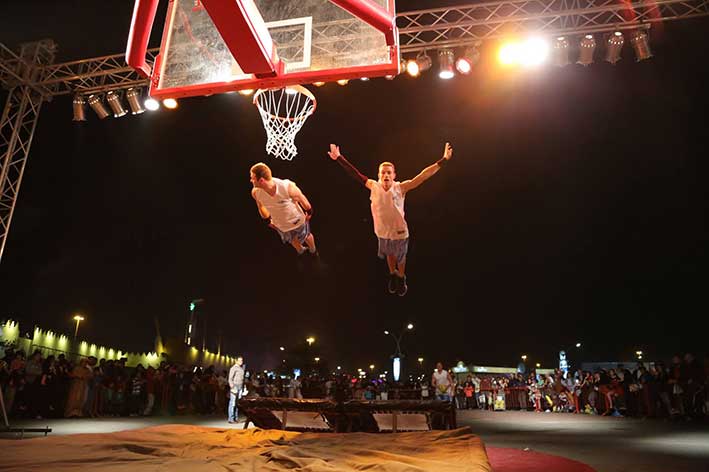 Best acrobatic slam dunkers gathering into the first International Professional Acroballers Team.
With a show performed in more than 30 countries all over the world, the acroballers who have their own way to play basketball amaze the audience.
Dazzling Slam Dunks following high flying acrobatics are done with mini trampolines and all these power moves are executed on jump up beats! Music, Dunks, Acrobatics but also comedy and dance routines are part of this show.
So get ready, it's your turn now !!!
Live Show Production
Live entertainment production in Middle East, Asia, Europe & America. More than 26 amazing years generating unforgettable experiences.
Live Entertainment Design, Production & operating for Water Park, Theme Park, Festivals, Zoos and more. Call us, We are delighted to be your Entertainment Production Team!
Subscribe to our Newsletter

2019 ©Showtime Entertainment Production Copyright. All Rights reserved   |   Web design MSM Web Solutions