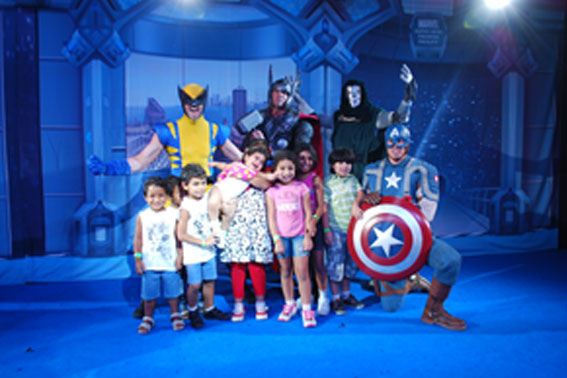 The Green Goblin is on a mission to steal Thor's hammer Mjollnir to harness its power and conquer the world. Weakened by his mortality and loss of power, Thor calls upon the world's greatest heroes Spider-Man and Captain America for help. The three heroes battle the Green Goblin and his band of henchmen to retrieve the magic hammer and save the world.
Whether the Marvel characters are taking part in meeting & greeting your guests or thrilling them with one of our interactive shows the results will be the same: excitement and fun for all!
Live Show Production
We have worked on Live entertainment production in the Middle East, Asia, Europe & America. With more than 26 amazing years generating unforgettable experiences, we provide live entertainment design, production & operating for water parks, theme parks, festivals, zoos and more."
Call us! We will be delighted to be your Entertainment Production Team!
Subscribe to our Newsletter

2019 ©Showtime Entertainment Production Copyright. All Rights reserved   |   Web design MSM Web Solutions