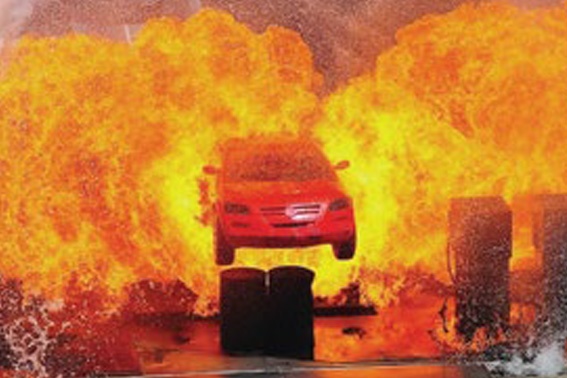 A live action spectacular that presents the 'how-to' of the world of a Hollywood Stuntman. The show unveils some of the secrets of stunts from popular Hollywood Blockbusters.
This show is unique because it features the setup and coordination that goes into creating REAL Hollywood stunts and focuses on the equipment and skills needed to perform dangerous action sequences.
The thrilling show features a full body fire burn, cars and motorcycle stunts, high fall with air bag, extreme fight scenes, sword play, and of course pyrotechnic and flame explosions.
Live Show Production
Live entertainment production in Middle East, Asia, Europe & America. More than 26 amazing years generating unforgettable experiences.
Live Entertainment Design, Production & operating for Water Park, Theme Park, Festivals, Zoos and more. Call us, We are delighted to be your Entertainment Production Team!
Subscribe to our Newsletter

2019 ©Showtime Entertainment Production Copyright. All Rights reserved   |   Web design MSM Web Solutions