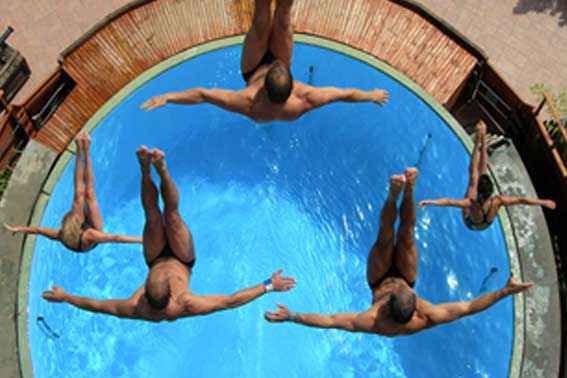 The performers will demonstrate the techniques of high diving from an 80 ft platform into a portable pool with a 26ft diameter and a depth of 10ft, including the world famous Human Torch Fire Dive. The performers will also demonstrate the dangers involved in high diving and stunt diving and the physics involved in high diving, including interesting facts involving speed and impact. There will also be a safety message presented to the younger members of the crowd touching on the dangers of diving in shallow water and the importance of the proper training involved in diving in general.
Live Show Production
We have worked on Live entertainment production in the Middle East, Asia, Europe & America. With more than 26 amazing years generating unforgettable experiences, we provide live entertainment design, production & operating for water parks, theme parks, festivals, zoos and more."
Call us! We will be delighted to be your Entertainment Production Team!
Subscribe to our Newsletter

2019 ©Showtime Entertainment Production Copyright. All Rights reserved   |   Web design MSM Web Solutions