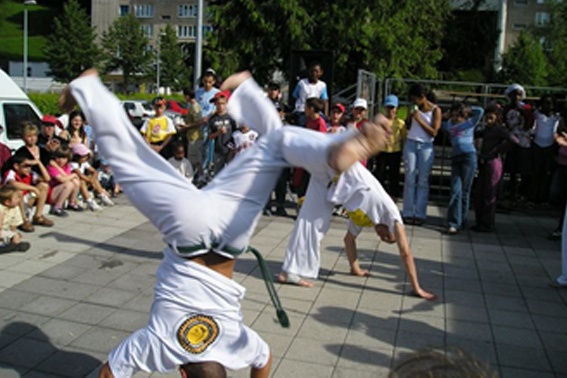 Samba originates in Brazil where it's today a symbol of the annual carnival in Rio de Janeiro. It has its roots in folk dances of African-American immigrants living in Rio de Janeiro at the time. There are two basic types of samba and many divisions. Traditional samba, or folk dance samba, is the samba danced at the carnival.
Brazilian Capoeira Dancing is a traditional form of Dance, martial arts, acrobatics and African Dance. A visually and appealing array of dance. Capoeira is a blend of martial art, game, and dance originated in Brazil, from the regions known of Bahia, Pernambuco, Rio de Janeiro, Sao Paulo.
Live Show Production
We have worked on Live entertainment production in the Middle East, Asia, Europe & America. With more than 26 amazing years generating unforgettable experiences, we provide live entertainment design, production & operating for water parks, theme parks, festivals, zoos and more."
Call us! We will be delighted to be your Entertainment Production Team!
Subscribe to our Newsletter

2019 ©Showtime Entertainment Production Copyright. All Rights reserved   |   Web design MSM Web Solutions