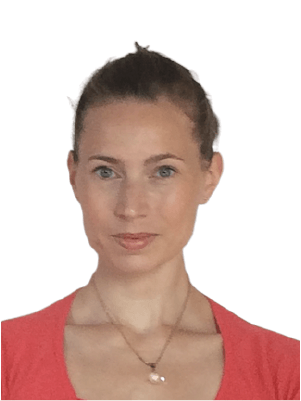 Project Director – Business Development
Evolving from a professional career as high-level synchronized swimmer, Cecilia's strong sense of preemptive discernment, dedication to maintaining creative purpose and broad perspective of Live Entertainment naturally led her into a career of creation, organization, people management and relationship building within the entertainment sector. 
Counting now more than 15 years of experience with the distinction of working with international companies such as; Franco Dragone Group, Balich Worldwide Shows, Five Currents and S.E.P.
Her roles have been varied and encompass multiple project phases including: Creative Development, Production Design, Preparation for Operations, delivery and stabilization. Cecilia has also accepted responsibilities in performing, coaching, choreographing, and international casting. She has seen iit all! 
Often with the added bonus of navigating multinational and multi-disciplinary environments; adapting teams to new territories with the particularities of differing work cultures, partner relation expectations and local authorities.
Cecilia dedicates herself wholeheartedly to any of her roles with enthusiasm, grace and proficiency. 
Her wish is to contribute her skills to projects and professionals, developing new concepts and bringing them to fruition – eyes are on new horizons, seeking new challenges.
Live Show Production
We have worked on Live entertainment production in the Middle East, Asia, Europe & America. With more than 29 amazing years generating unforgettable experiences, we provide live entertainment design, production & operating for water parks, theme parks, festivals, zoos and more."
Call us! We will be delighted to be your Entertainment Production Team!
Subscribe to our Newsletter

2019 ©Showtime Entertainment Production Copyright. All Rights reserved   |   Web design MSM Web Solutions