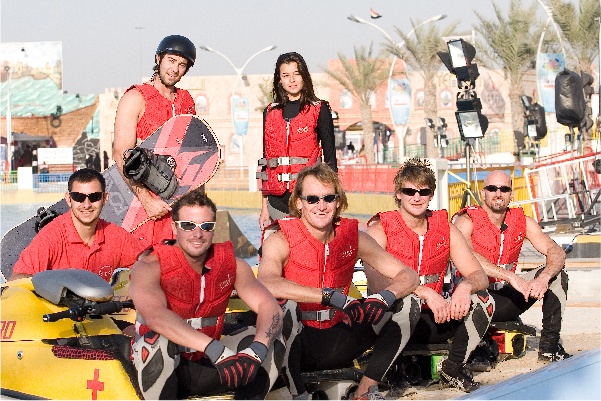 Showtime Entertainment Production formed and trained the world's first freestyle Jetski display with 14 jetskis pilots in Abu Dhabi for the Critical National Infrastructure Authority (CNIA).
Tasked to conduct the training for six months, the team made their first inaugural public demonstration during the 40th UAE National Day show together with some of the world's top Jet Ski world champions. The CNIA team was formed, trained and choreographed by Showtime Entertainment Production and having UAE National Tour in Abu Dhabi, Dubai, Ajman and Fujairah.
Live Show Production
We have worked on Live entertainment production in the Middle East, Asia, Europe & America. With more than 29 amazing years generating unforgettable experiences, we provide live entertainment design, production & operating for water parks, theme parks, festivals, zoos and more."
Call us! We will be delighted to be your Entertainment Production Team!
Subscribe to our Newsletter

2019 ©Showtime Entertainment Production Copyright. All Rights reserved   |   Web design MSM Web Solutions