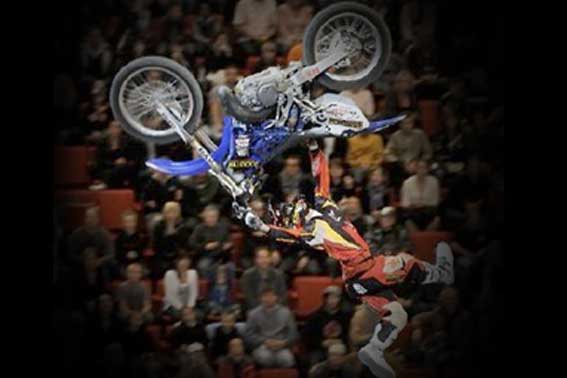 Freestyle Motor X developed from motocross racing. As the bike suspension evolved, the man made jumps got bigger and the bike became airborne for longer.
All shows include radical airborne motorcycles aerobatics while the rider performs airborne gymnastic moves, which can have multi rider line ups and be choreographed to music and commentary.
Live Show Production
Live entertainment production in Middle East, Asia, Europe & America. More than 26 amazing years generating unforgettable experiences.
Live Entertainment Design, Production & operating for Water Park, Theme Park, Festivals, Zoos and more. Call us, We are delighted to be your Entertainment Production Team!
Subscribe to our Newsletter

2019 ©Showtime Entertainment Production Copyright. All Rights reserved   |   Web design MSM Web Solutions