Hollywood Stunt Action Show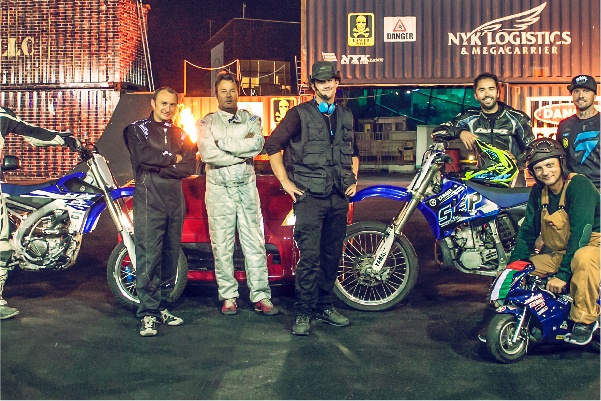 Get your first studio tour with us!!
Go behind-the-scenes to explore the famous Hollywood studio set!
Produced, choreographed and operated by Showtime Entertainment Production.
A melting pot of different scenes with car chase, synchronize driving, bikes and cars stunts, high fall, comedy and an audience participation.
Common maneuvers in stunt riding include wheelies, stoppies, burnouts, drift, and two wheel car driving… But your host Brian followed by his assistant Jim will be leading the story with gags, laughs and so much more! Come and have your Studio Tour.
Live Show Production
We have worked on Live entertainment production in the Middle East, Asia, Europe & America. With more than 29 amazing years generating unforgettable experiences, we provide live entertainment design, production & operating for water parks, theme parks, festivals, zoos and more."
Call us! We will be delighted to be your Entertainment Production Team!
Subscribe to our Newsletter

2019 ©Showtime Entertainment Production Copyright. All Rights reserved   |   Web design MSM Web Solutions