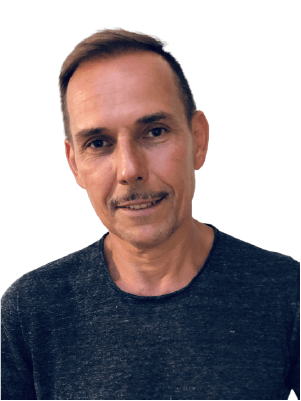 Jean-Marc's background in performing arts (dance, song, comedy, music) afforded him the optimal talents to be the exceptional multi-disciplined director he is today.
Jean-Marc has enjoyed a career as an artistic director, choreographing and staging shows, parades and special events for Disneyland Paris; Staging stores and showcases for Galeries Lafayette, as well as designing and producing events for a communication agency.
Jean-Marc currently stages events and shows for international companies. His recent works include: A parade for the international EXPO2017 in Astana, and several shows for S.E.P including a stunt show in Dubai 'Speed Chase Action', the vehicle stunt show 'Thunder Chase' in Haikou China, and the show 'Lion King Competition' in Guangzhou China.   
He understands that when his people feel trusted & appreciated in their roles they can give their best work to surpass the expectations of the partners, creating a magic on stage that can only be achieved by working in close association with one another.
Live Show Production
We have worked on Live entertainment production in the Middle East, Asia, Europe & America. With more than 29 amazing years generating unforgettable experiences, we provide live entertainment design, production & operating for water parks, theme parks, festivals, zoos and more."
Call us! We will be delighted to be your Entertainment Production Team!
Subscribe to our Newsletter

2019 ©Showtime Entertainment Production Copyright. All Rights reserved   |   Web design MSM Web Solutions