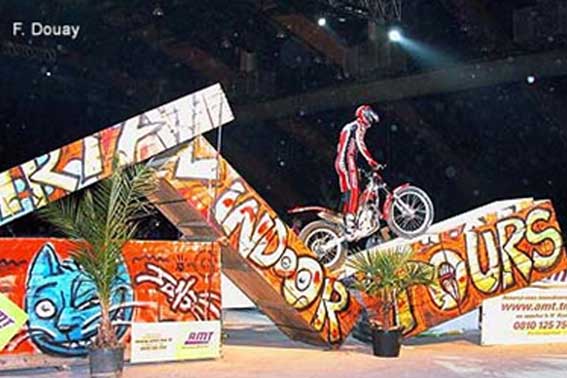 Experiences the power and skill of trial motorcycle and trial riders performing incredible moves.
The event is split into sections where a competitor rides through an obstacle course while attempting to avoid touching the ground with their feet. The obstacles in the course may be of natural or constructed elements. In all sections, regardless of content, the designated route is carefully contrived to test the skill of the rider.
Trial displays bring extreme sports entertainment and heart-stopping deemonstrations to your event.
Live Show Production
We have worked on Live entertainment production in the Middle East, Asia, Europe & America. With more than 26 amazing years generating unforgettable experiences, we provide live entertainment design, production & operating for water parks, theme parks, festivals, zoos and more."
Call us! We will be delighted to be your Entertainment Production Team!
Subscribe to our Newsletter

2019 ©Showtime Entertainment Production Copyright. All Rights reserved   |   Web design MSM Web Solutions